Log in
or
Register
to save this content for later.
How to become an influencer?
If you are looking for information on how to become an influencer, you should know one thing for sure: It is not as easy as it seems to build up a community and maintain followers.
First of all, as an influencer, you are considered a role model. People will follow your recommendations and think as experts of you in specific niches. Influencers can do that with the help of social media platforms. Here, influencers can establish those relationships with their followers. But be aware, that influencers are no traditional celebrities. Influencers usually offer insights into their personal lives to their followers which also helps to build up that bond.
Since influencer marketing is popular these days and also very effective and profitable, always more people are becoming interested in this business. Yet, according to an article by Shane Barker, behind all that favourable and interesting aspects, becoming an influencer means a lot of hard work and patience. And the more people are entering this market nowadays, the more difficult it gets for people to become influencers.
What is the best influencer strategy?
If you are looking for an answer on how to become an influencer, you should have a look at the following steps:
1.) Select a niche
Many influencers operate in specific niches they are interested in. Thereby, you should know something about the chosen niche and have some level of expertise in it, since your topics will surround that topic.
2.) Optimise your social media profiles
Optimise or create profiles on your favoured social media platforms. Influencers usually just operate on 1-2 channels.
3.) Switch to business accounts
As an influencer, you should switch from a standard to a business account for more benefits. This you can usually do through the account profile settings.
4.) Create an interesting profile
The profile pic is the most important part of your own branding. People see it when they are searching you and they need to be able to recognize you. Additionally, create an interesting bio. People should understand quickly and in an engaging way who you are and in which niche you are operating.
5.) Understand your audience
You should understand your target audience before starting to create content or posting it. Your followers will listen to you. Therefore, create a content strategy and use a mix of content types that your audience would favour. What is more, try always to be authentic and comprehensible.
6.) Create and post relevant content
What is the best influencer strategy? Well, as long you can make sure that your content strategy is broad enough to allow brand collaborations in the future, the strategy goes in the right direction. Keep in mind that you are planning long-term. Therefore, offer useful and relevant content for your audiences. The more engaging the content, the more followers will be inspired and influenced by you.
7.) Be consistent and act regularly
Planning for your posts is a must. Also, try to post regularly, since algorithms prefer such profiles. Depending on the platform, different frequencies will be more used by influencers or even expected by users.
8.) Engage with your audience
For influencers, it is vital to connect with your followers. Consequently, engage with them (e.g., react to comments or start conversations with them).
9.) Let brands know you are open for collaborations
Make it public, that you are available. State yourself as an influencer who is open to working with the brand by writing it in your bio or provide contact details. Alternatively, you can also reach out directly to the brand with a pitch on what you offer or tag them in your posts.
You must build a name and network with brands in that niche to be successful.
How do influencers make money?
Becoming an influencer might be one step but becoming an influencer full-time and make money with it, is another thing.
According to UNITED INFLUENCERS, influencers are considered hard-working and talented people, which started from the bottom and ended up at the peak with a personal brand and a successful business.
When you start thinking of being an influencer full-time and living from it you will ask yourself "how do influencers make money". Different ways can be considered:
1.) Sponsored posts on social media
This might be the most popular way to make money on social media platforms as an influencer. Brand or marketers will pay you to promote a brand or product in your posts.
2.) Become a brand ambassador
This is a form of partnership in form of a contract that lasts for at least some months up to several years. You will receive free product samples from the brand that you will have to promote in your posts.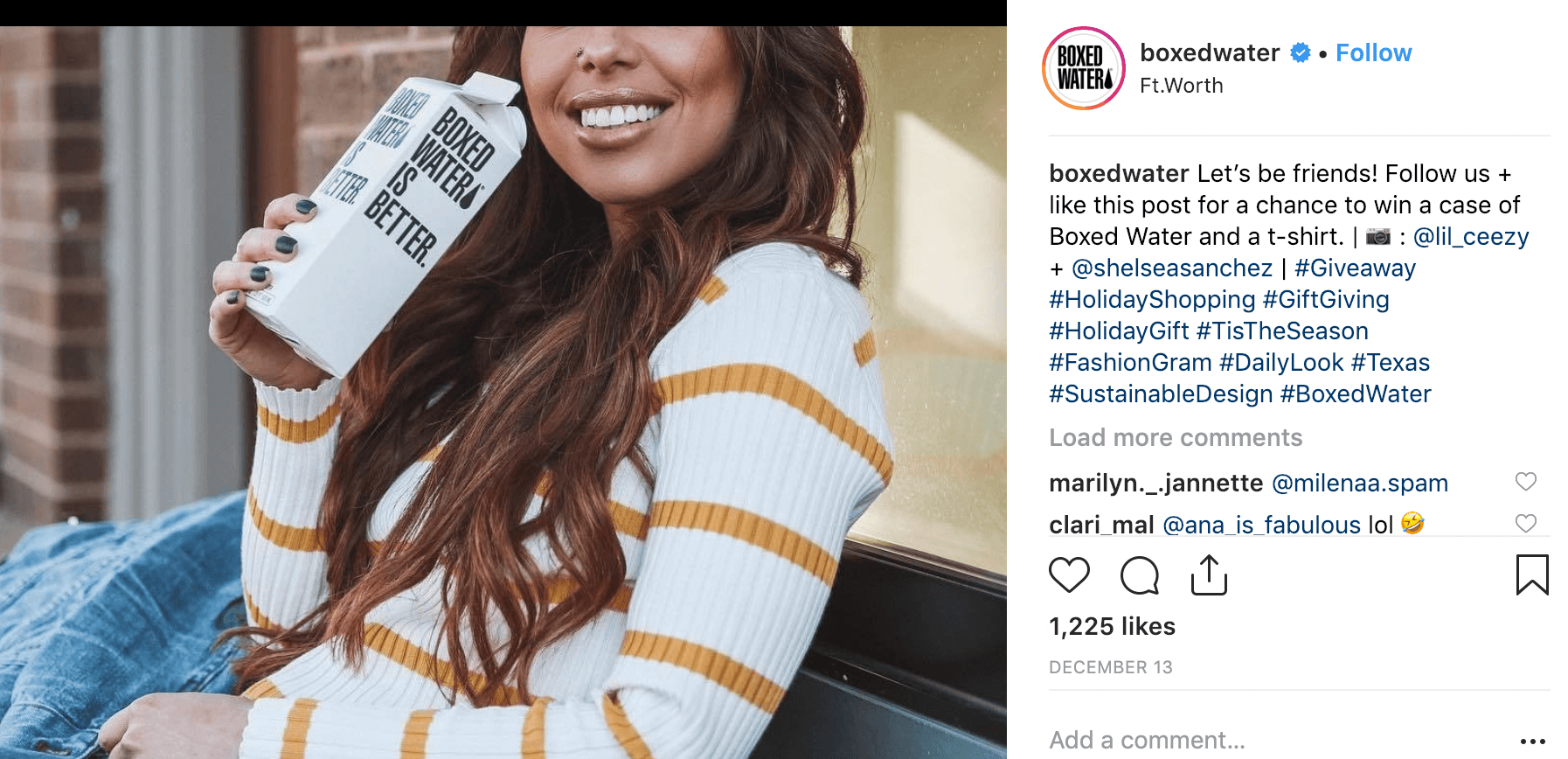 3.) Make money with affiliate marketing
With this tactic, you can contact brands or retailers that offer affiliate marketing programs. Once you have been accepted, you will get a unique link or code that will be used for tracking your conversations. Make your followers use that affiliate link or code and for every conversion resulting from that link or code, you will earn a small percentage or a fixed amount depending on the brand or the program you are collaborating with.
4.) Share your Patreon account
Set up a Patreon account and then share it with your followers. Fans will get exclusive experiences through it if willing to pay a small fee.
5.) Co-Create Product Lines
Some brands might want to partner with you to co-create products for their brand and pay you large sums along with percentages of the profits. Brands might benefit from your name on their products if you reached a specific level of being an influencer.
6.) Promote your own products
Come up with your own line of products. Of course, this will require a small investment first. But this kind of investment could turn out to be lucrative in the long run. Simply use your own social media channels to promote your own products.
7.) Sell your photographs
You can actually sell your high-quality pictures for your social media posts. This is a great way to earn money, especially if you are capable and passionate about photography.
If all these monetizing tactics apply to you and your profile and how successful this strategies can be for you depends also on the number of followers you have, as well on your chosen industry to operate in. In fact, there exists a categorization on different types of influencers. Have a look on this article to learn more about them.