Log in
or
Register
to save this content for later.
Why do companies use influencers?
Why should you even consider influencer marketing as a company? Which value can it bring to your brand? This article will help you answer these questions.
First of all, the use of influencer marketing has changed the marketing world. According to Tapinfluence, approximately 67% of marketers state that they engage in some form with influencer marketing and this number is likely to increase.
So, why do companies use influencers? In fact, traditional digital marketing tactics do not work any longer. Consumers are overwhelmed by too many marketing messages online. Companies that understand the benefits and effectiveness of influencer marketing know that it provides a perfect solution for this tiredness and also, rejection of consumers towards conventional ad campaigns and on top of that, is perceived as more authentic.in
How influencer marketing works
Companies use influencer marketing to create an ongoing conversation with their consumers that can result in driving commerce. Therefore, companies cannot ignore influencer marketing any longer. They clearly need to cooperate with influencers to enhance their own business growth. In fact, 63% of consumers trust messages of influencers more than from the brand itself. Indeed, they offer authenticity and helps to build a strong brand community.
Influencer marketing represents a strategy that identifies people who can have a strong influence on a brand's sector or target audience.
The ultimate influencer marketing guide
In the first place, to deep dive into how influencer marketing works, you should follow this process to launch your influencer marketing campaign:
1.) Define your goals
Firstly, defining your goals at the beginning of your planning will help you to shape a consistent and efficient strategy throughout your campaign. Moreover, you should decide on metrics to measure the success of your campaign.
2.) Choose a type of influencer marketing campaign
Secondly, after defining your goals, you can start thinking about the right type of campaign. For example, you can inspire an influencer to share your content on their own. Alternatively, you can pay them to promote your brand, or you can use a mix of both.
Thus, Examples of influencer marketing strategies you could consider are:
Gifting: Offer free products and services to an influencer in exchange for mentions and promotions from them
Sponsoring content: Pay an influencer to be featured in his or her blog or social media profile
Co-create content: Partner with an influencer to create content
Contest and giveaways: Run a contest for your consumers by asking an influencer to share your giveaway event with their followers
Discount code: Give a unique discount code to your influencer for your product or service to promote them towards the followers
3.) Identify and define your audience
Thirdly and before you check who will fit as an influencer into your strategy to connect with your target audience, you need to know who your target audience is. Create one or more buyer personas that describe best your audience. As a consequence, once you know your target audience, you can start looking for the right influencers.
4.) Find the right influencers
Moreover, the following examples represent examples of influencers you can consider:
Blogger
Celebrities
Industry experts
Customers
Noncompeting brands
Then, after you determine which type of influencer you want to use, check out which of the 4 different types of influencers you want to use and start researching prospects. To find them, different tools can be used:
5.) Qualify your influencers
Yet, before you reach out to the prospect influencers, you need to make sure they fit your brand, its values, and goals. Qualify the prospects by reach, authority, content, and messaging.
6.) Offer influencers content they want to promote
In other words, give them informative and engaging information that would also lead to further traffic to their sites. Give them the chance for creating creative content.
Hereby, a video is considered the most powerful content format, according to Upflence.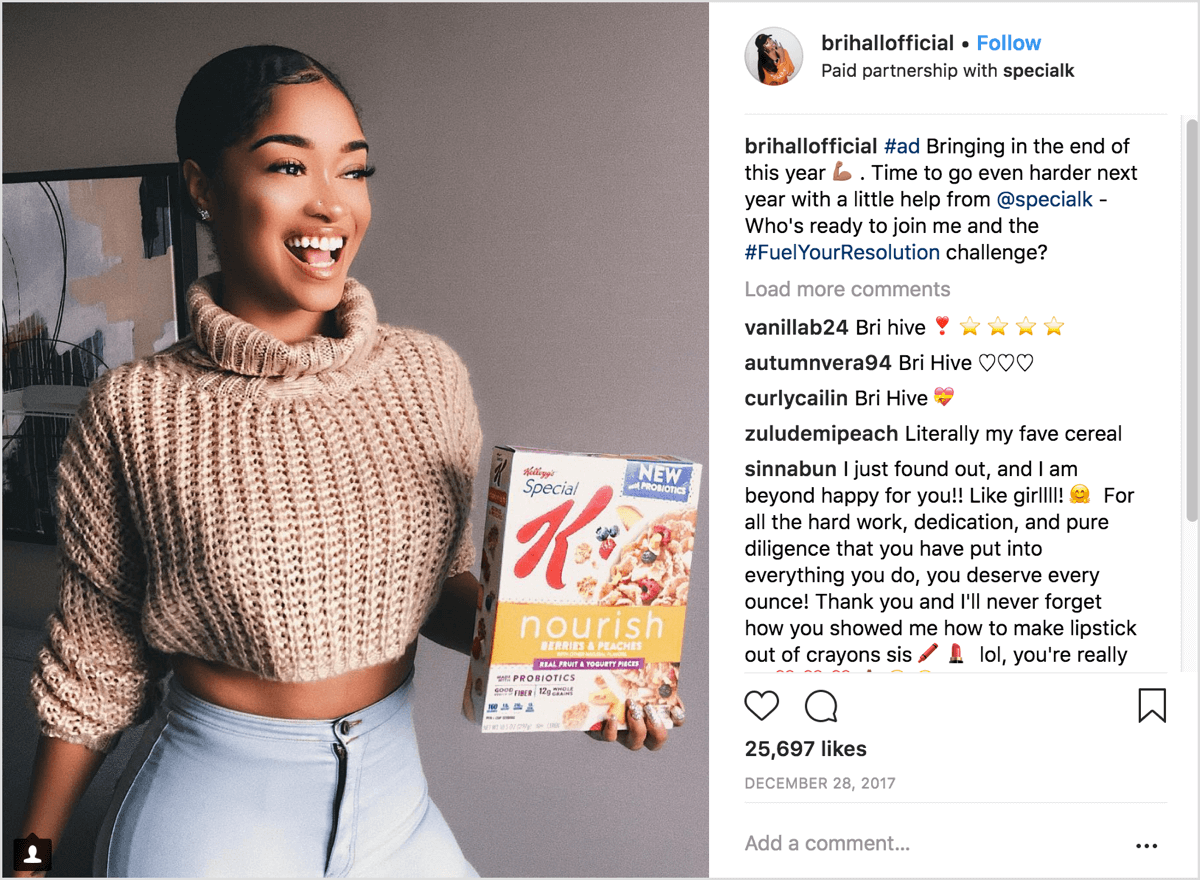 7.) Track and analyse your results
Then, once you complete the influencer marketing strategy campaign, it is not enough just to look at the mentions of your brand and the increasing reach on social media. To check if you have achieved your goals, track and measure them. Use metrics to measure the success of your campaign. Furthermore, you can also gather insights into what worked out well and what you can improve next time.
8.) Think about long-term partnerships
Lastly, it is smart for a brand to plan its influencer marketing campaigns around long-term partnerships with influencers. In fact, invest time and effort to identify your brand's best-performing influencers. Who creates the greatest buzz?
In conclusion, this represents the ultimate marketing guide for companies thinking about making usage of influencer marketing. Additionaly, if you want to get more information about where and how to find relevant influencers, check out our article about influencer agencies.